Our garments are made of 100% viscose on Batik fabric, a handmade technique of manual printing. The fabrics are light, fresh and with an excellent fit. Our collections are small and due to the nature of Batik, each garment is completely unique.

The art of Batik is 1,500 years old and in Java it was an art reserved for royalty and certain fabrics were thought to possess mystical powers.

Mamachanga is a state of mind.

Feel Mamachanga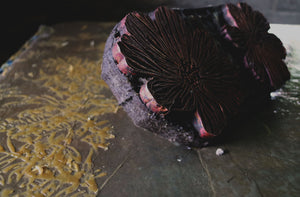 The Batik
Drawing a Batik is a refined process in which the sun,the different dyes, and the wax, all together take part deciding tones and colors in an art explosion.
The process for making one Batik can takes several weeks and the result is a unique cloth, with its own personality.
Learn more
Featured Woman collection
---